The first Irish Mathematics Calendar was published and distributed in 2016. The 2021 calendar is in an advanced state of preparation. The PDF of the 2020 one is linked above, the earlier ones can be found below.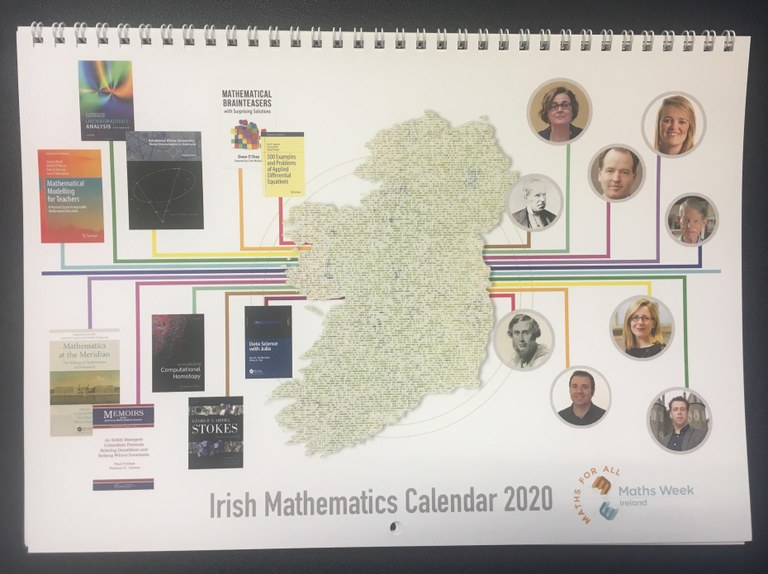 The concept is the brainchild of Colm Mulcahy, creator and curator of the Annals of Irish Mathematics and Mathematicians. The calendars are tangible and useful products of the research that has gone into AIMM. They provide annual snapshots of Irish maths heritage going back several centuries, and hopefully they are also also inspirational. They feature many Irish mathematicians from past and present, alongside other mathematicians who have worked on the island, along with dates of key events of interest to mathematicians. Books of note are also highlighted. The information is compiled by Colm with input from WIT staff, Maurice O'Reilly, Rachel Quinlan, Olivia Bree, and others in Ireland and overseas. Production is by Eoin Gill and Sheila Donegan and printing and distribution is supported by Maths Week Ireland. Up to 1,000 copies have been distributed each year free of charge to mathematicians, teachers and other interested people.
The earlier four calendars can be downloaded by clicking on the links below.
2016: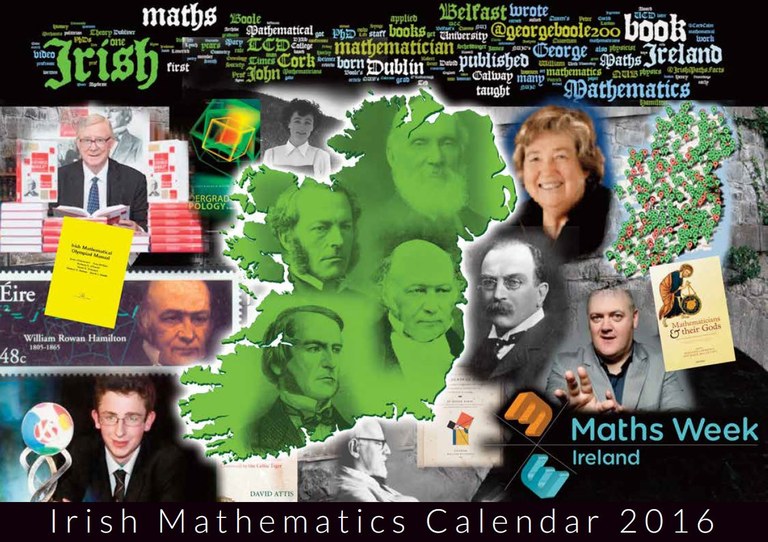 Download the PDF of Irish 2016 Maths Calendar (4.5MB) Here
2017: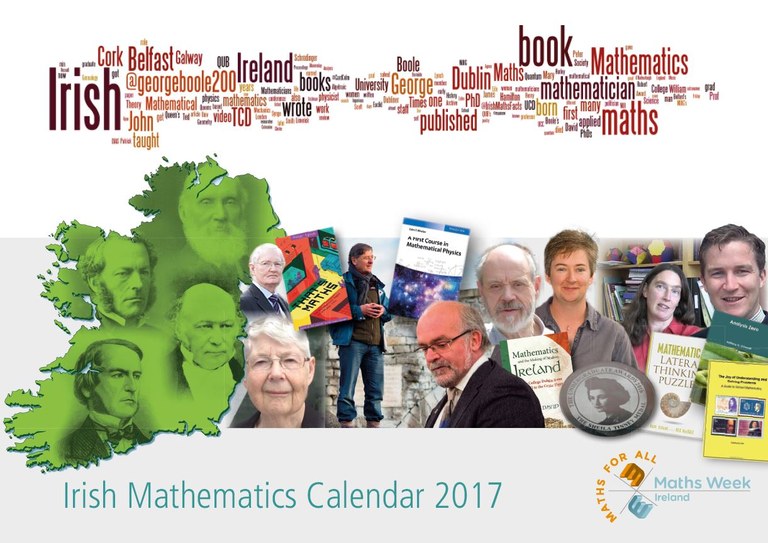 Download the PDF of Irish 2017 Maths Calendar (22.5MB) here
2018:
Download the PDF of Irish Maths Calendar 2018 (18MB) here
2019:
Download pdf of Irish Mathematics Calendar 2019 (3.9MB) here